Posted in
London
on May 11th, 2008 by Coffee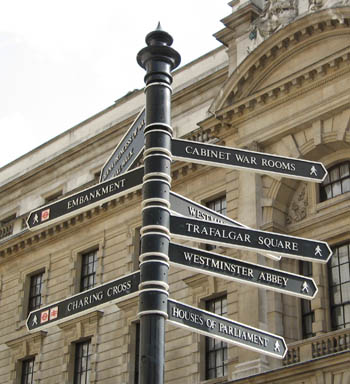 Yes, we've been particularly bad at getting around to writing anything in the last while. Megan and Michael have been so good at putting stuff up lately that it's been making me guilty. Though I have to say they have had a couple of slack years really! But that's no excuse for us.
We'd had some visitors staying with us again – Dad and Dawn – and so we got to again see London through a newcomers eyes. It's always good to be reminded that what we either walk or travel past often is actually pretty interesting. And the good thing about London is that you can tick off quite a few sights during a reasonable length walk. Pity the weather wasn't the best for us on some of the walks, but hey ho. Some of the walking we did was not so much sights, but around where we used to live etc too.
We made Google Earth paths of most of the walks we did together around some of the sites. If you've got Google Earth and want to have a look, the paths are all here, London Walks.
I'd tell you all the sights we say etc, but it was a while ago now, and I'd no doubt forget as many as I remembered, and it's sunny outside so I'm going to go read my book in the sun. Sorry!
They did a bit more on their own as well, of course.