Posted in
Plants and Gardens
on September 27th, 2011 by Coffee
Today we finally have our first actual blossom on the fruit trees. Yippee!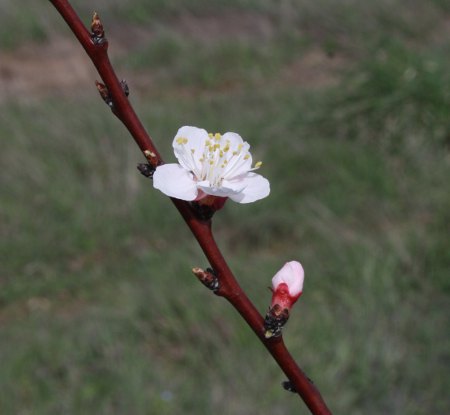 It's a apricot, I think, if I can read our little orchard map correctly. Not sure if we're meant to get any fruit off it this year or not. Probably better we let them get a bit more established this year and worry about fruit later.
How do I know it happened today? Because they weren't there on yesterday's orchard walk, but they were there today!