Posted in
House
on April 4th, 2016 by Coffee
You've possibly been wondering just whether the garage has finally been finished or not. And the answer is……… Almost! Sigh.
It's been a bit of a comedy of errors (or somethings) getting the garage doors on, but at last they're on. Sort of. Tonight was the first night that they've both been down so it's been a fully closed in building. So I thought a low light photo was worth taking to celebrate that.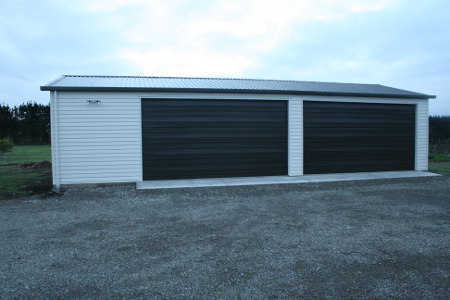 There's still the final openers to fit, and a bit of cable to fix, but then it's finally finished. Even though that's still be done apparently the council have signed it off as complete, so it won't be long until it's really ours.
And then the hard work begins. Painting the interior. That should be a mini adventure!