Posted in
House
on October 29th, 2010 by Coffee
Well, the space that it will eventually inhabit, anyway!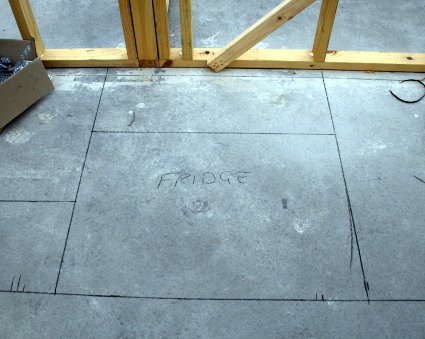 Today we had a walk-through with the kitchen guys, who marked out all the pantry, bench and island spaces so we could have a walk around the kitchen and make sure it would all actually fit in the space left by the builders. Which it did. Whew!
As an added bonus, unexpectedly there was another digger in action today. Digging what can only be described as a "bloody big hole in the ground" to contain the pipes for the geothermal underfloor and water heating systems. It's about 2m deep, 6m wide, and will be about 100m long when it's finished. As I said, a bloody big hole!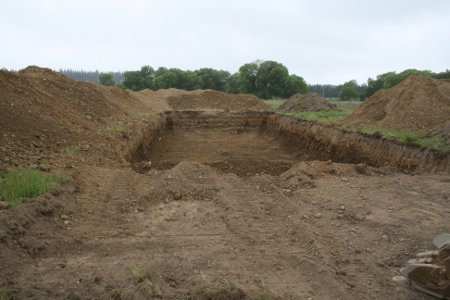 Luckily before they started the digger driver spotted the golden elm and adjusted the pit slightly to make sure that it didn't get dug out. Just as well after yesterday's blog entry! I'm glad now we left the floppy bit of bamboo stake beside it which presumably was what alerted them to its existence. I just hope that they manage to remember it's there when they go to fill it in!