Posted in
Animals
,
New Zealand
on February 22nd, 2015 by Coffee
It was pretty clear at about 8:15 this morning that if we didn't get out of the house soon we'd be lucky to end the day with as many residents as we started out with, so an emergency plan was hatched to go visit Willowbank wildlife reserve.
I think for all of us it was our first visit to Willowbank, so we weren't quite sure what to expect. Wriggles seemed quite interested in seeing all the animals. Although she was quite keen to find the kiwi from the start as Dad had told her on the way in that there were kiwi's. So as you can imagine we heard the question "we going to see a kiwi soon?" quite a lot. She was also quite quick to tell us when we needed to move on to see something else.
The bush walk through the park to see the animals and birds is really quite nice through the little winding paths. I think it helped a lot that it was a pretty drizzly and coolish day so there weren't too many people around.
And the kids did really seem to like the close encounters with the wildlife. Wriggles was a lot braver with the ducks than she's ever been.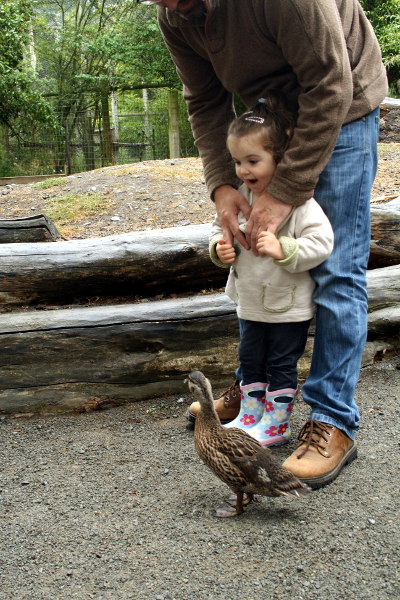 And I think the little man would have happily sat there while the cow casually licked him to pieces!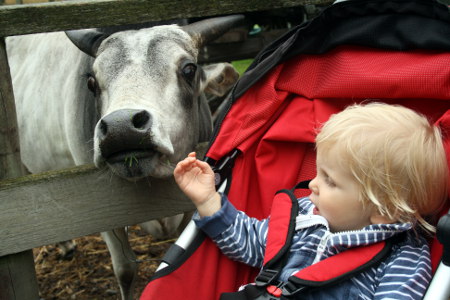 We decided that instead of buying a one visit pass we would opt for the annual pass so we can go as many times as we like. On days like today I think it might get used a fair bit… The problem will be just remembering that we have it.