Posted in
House
on February 28th, 2011 by Coffee
Finally! We got to see some painting action!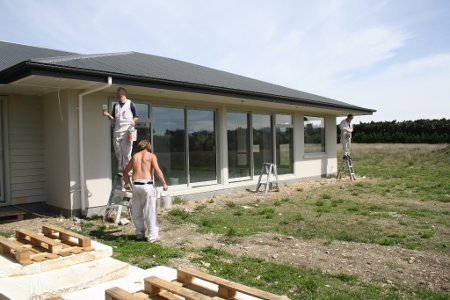 Can't say it was really a highlight! Watching it dry might have been more interesting!
But the good news was that our project manager had managed to work out a way to get us into the house earlier. The bad news is that that was before the earthquake. So we're not sure when the final date might be now, but from all the information we should hopefully not be too badly affected, and we shouldn't be too far. Sigh. But as per last time, if there's any way anyone can carry on with their work they're giving it a go and cracking on with things.