Posted in
House
on March 31st, 2011 by Coffee
We thought there'd be no action out at the house today, but we had to go out anyway for other things. Once again nice to be surprised though! The first half of the shower door hanging process was underway.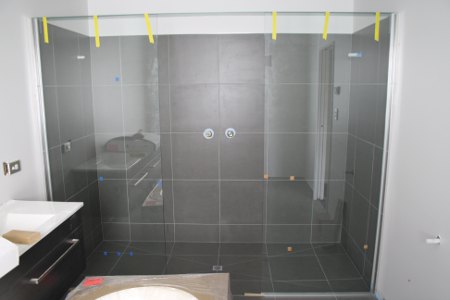 Just the actual doors to be hung and the smell of glue to dissipate and they'll be done.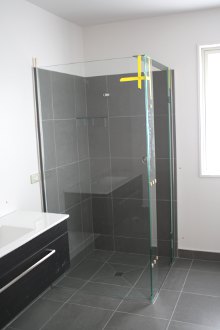 The granite on the island had been replaced with another piece that has the hole for the sink the right size this time. Doh! Well, we assume it's the right size. The round sink wasn't actually installed. I'm really, really hoping there's not a third slab needed!
Toilets were all lined up ready to go too, but they're still in their boxes, so not really worthy of a photo to bore you with. Count yourself lucky!