Posted in
Plants and Gardens
,
Uncategorized
on September 20th, 2013 by Coffee
Ok, so it's been a while. A very long while! But then it has been winter, and there hasn't really been that much going on around the place to report.
Until now.
Regular readers may remember the addition of the strawberry patch about a year ago. Here's how it looked then: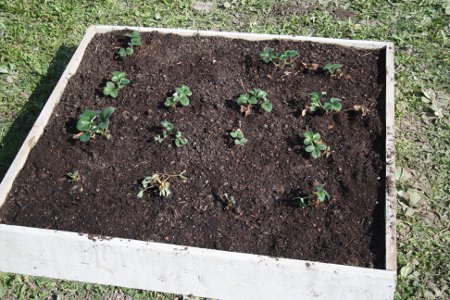 And here's how it looked last week: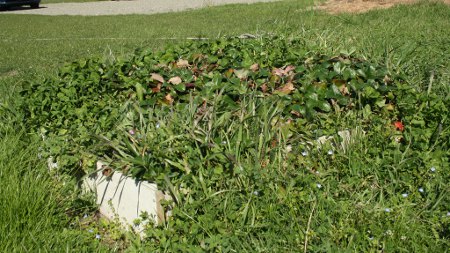 Ah. Not good. Not good at all. So a quick trip to grab a couple of strawberry pots later, myself and my able assistant filled the pots with mix, shoved a well drilled pipe in the middle to assist with watering, and potted up a few small plants that "we" located under the weeds and general detritus in the patch.
So there we have it. A couple of new vertical gardens currently hanging out in the tunnel house. Hopefully going to provide us with a few tasty morsels through the summer.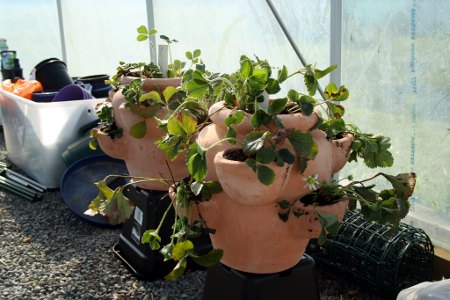 But the thing is, I thought the original patch was pretty much a goner and the idea was that the pots were to replace the garden. But once I'd dragged a few of the extra plants out, ripped out the weeds, and then weed-eatered around the plot it's actually not looking all that bad. I think I'll keep it there for this year and see how it goes.