It seems an age since I've had any new tech toys. Possibly understandable as we've been living out of suitcases for so long, but I thought it was about time I got myself a pressie. This time it's a Amazon Kindle 3G
. An E-Book reader. With a few tricks up its sleeves.
The most clever trick is that the 3G version can have new books delivered to it wirelessly over the cellphone network worldwide. (For a given value of "worldwide" of course, but it seems to cover anywhere I'm likely to be for the next few years anyway!) And for free once you've bought the Kindle. So I can get my UK books in NZ through my amazon.co.uk account, I hope.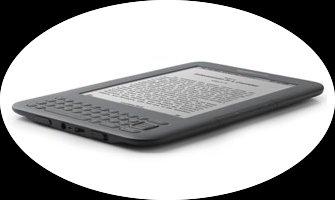 So far it's been a fun little toy. Same sort of size as a medium paperback and light enough to read with easily, even with the leather cover I also got to protect the screen. I can see Bec heaving a sigh of relief that maybe soon we'll be able to go on holiday without the suitcase full of books that always seems to be needed! The e-ink screen itself is a bit of a revelation too. Not backlit like a normal laptop or tablet screen, so it's really easy on the eyes, even with the small font I like to use. It does mean you need to have some form of lighting to read by though, and can't hide under the covers with it. But it's really impressive, and means the battery life is too.
The only issue I have so far is that a couple of books have some very odd formatting in them that adds white space in between paragraphs that is a bit annoying, especially when reading dialogue. And there doesn't appear to be any way to fix this. But other books are fine, so I guess it's up to the way individual books are published.
I'm still not sure how I feel about it all though. I really love my paper books, and there's no way I'll be getting rid of them all and/or getting electronic copies of the all, but the price of books in NZ has scared me since we've been back, and this might take some of the pain away until print copies are either on special or reduce in price in NZ.
Oh, and a couple of mildly interesting facts I've found out about books in the UK over the last couple of weeks. 1) There is no VAT charged on books in the UK, which could be used to explains a very small amount of the difference in price between countries, and 2) VAT is charged on electronic copies of books. Go figure. One more reason why a flat sales tax makes more sense than arbitrary distinctions for taxing some products not others…