It appears that I've not yet lost my touch with women…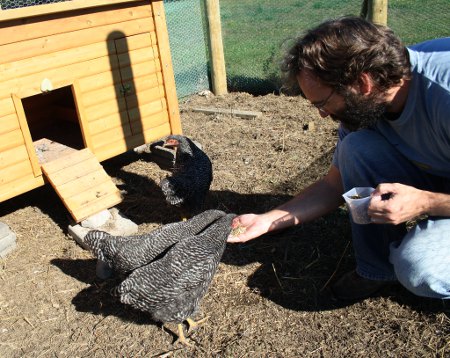 Yes, they're now eating out of the palm of my hand.
Weird feeling as they peck away, but not painful. Or not normally painful, except when one of them tried to see if the tip of my finger was edible. But as much as they like the scratch mix, they like the slugs I go find for them even better. They're their favourite!