Thanks to a work contact of Bec's we were provided with a great day out yesterday to watch the Monaco Grand Prix at the Williams team factory site at Grove.

The day involved breakfast, a tour around the Williams museum with all the old cars from the last however many years, a go in an F1 simulator and some scaletrix racing, and then the race on large screens with some live link-ups from the team in Monaco, all followed up with a very nice lunch.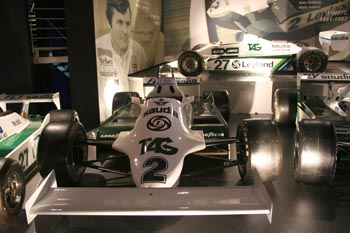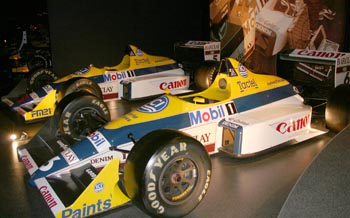 Highlight of the day was probably the simulator ride. Great fun, and a lot harder than, say, a Playstation racing game. Also helped that the guy running it, Andy, was a real laugh.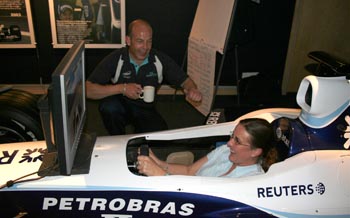 The race itself was pretty boring. Of all the races of the year I always find it pretty tedious. There's not a lot of overtaking generally in F1 lately, but Monaco is just impossible. You just have to wait (hope?) for an accident (there wasn't anything notable), rain (there wasn't any) or something absolutely unpredictable (millions of frogs crossing the circuit?) to happen to make it at all interesting. I'm sure it's a great day out for all the rich and famous, but for TV viewing I think it pretty much sucks. Can't see them getting rid of it off the calendar though. More's the pity.
Given that it was pouring down constantly all day, and I mean all day, it was a great way to spend a long weekend Sunday. A big thanks to Mike for letting me tag along after a late cancellation. I was all prepared to be very, very jealous of Bec for getting to go while I sat home on the couch…