This time it was the shallots turn to be ripped out of the ground and given some air. It was almost a year to the day since the last lots were lifted (I'm just a bit slow getting this entry done).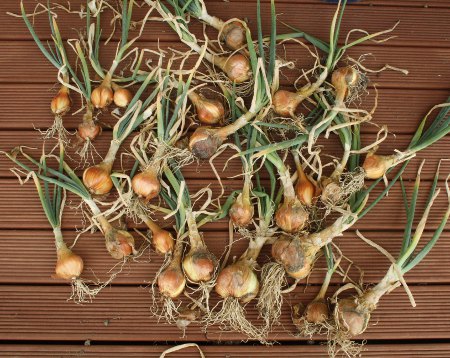 So to recap the multi-year history: Planted 5 bulbs the first year and harvested about 16 or so. Replanted 9 of those this season (eating the rest) and harvested 26. Think we'll reserve 17 this year to plant out around June and eat the rest.
I've no idea what the difference has been this year, but some of the bulbs are massive. Onion size at least. Think they might be some of the ones we'll chow down on, along with the smallest ones and keep the middlers for the garden.