Yup, that's right. It's the last long weekend of the year here.  No respite from work until Christmas after this.
So how did we spend it?  We've really made the most of it so far!
First highlight: Another puzzle!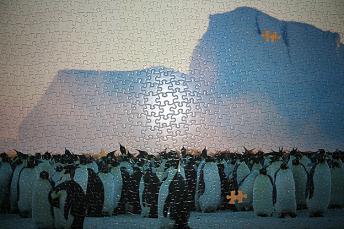 But somehow we managed to lose 2 pieces, or they were never there to begin with.  Not sure which is the most likely.  But it did mean we filled in a few more minutes searching the house for them.  Not to be found, unfortunately.
And then, for added excitement, we made some chutney! Some courgette chutney, to be precise.  Getting in practice to use up all the extra vegetables that we'll no doubt have when we finally get a vege garden and go mad planting stuff.  Can't tell you how it tastes yet.  It needs to brew for a few weeks in the fridge first.  I'll try to remember to give you an update when we try it.  It's nice to have something to look forward to, isn't it?!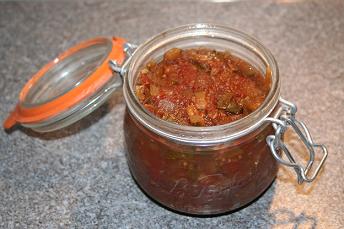 There's still tomorrow left though.  Who knows what exciting things that will hold!