Yay!  Looks like I'm the proud owner of a Kiwi classic: a Thermette!
Mum grabbed me one at auction this week. Waddaya mean you've never heard of them?! Bah!  Check out the Wikipedia entry, or a current distributor's site (no connection to me).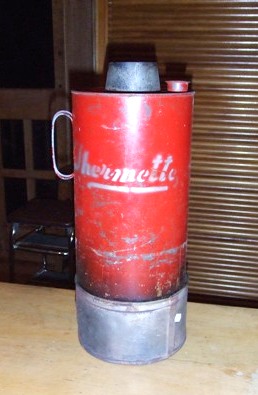 I can't wait to get back to NZ so I can go camping or fishing or driving and stopping  at a picnic area for an excuse to fire it up!
Who needs gas stoves! Bah! Where's the fun it those?!