Well, we did get a bit of snow last night. But I'm talking just a bit. Dammit!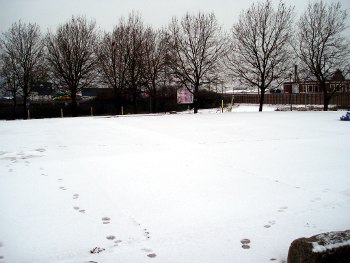 I did have to go for a walk in to try to find a decent photo (didn't manage that) and to hear the lovely crunch, crunch, crunch you get walking on fresh snow. I can tell you that it's definitely cold enough for snow! It was freezing! I had my first taste for a while of the annoyance that is wearing glasses while wanting to cover your mouth and nose with some scarf… Foggy vision, or frostbitten nose? Which is worse?
It is still snowing a little on and off now though. But when I say little I mean 2 flakes every 10 minutes.
I want more!!
Update: 4:30pm
We have indeed had a bit more!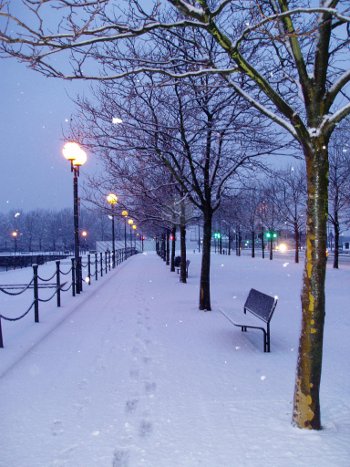 It dumped down from about 3 to 4pm, so I just had to go for another walk. and it was great. Fresh snow to crunch through, and no one around (I like working at home days…). Magic!  Guess we'll see what tomorrow morning brings…