They are finished! This week's project was to finish making some blinds for one of the rooms. After calculating the material required and sitting on it for a few days (not literally), then nervously cutting the material, having to re-learn how to use the sewing machine etc. , I finally pushed the procrastination to the side and started the technical side of the project.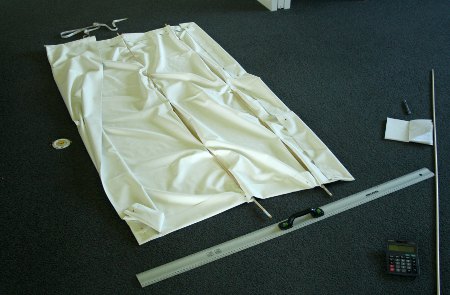 It has to be said that it has been a very long time since I have sewn anything. The last thing would have been a soft toy about 4.5 years ago. This probably wasn't helped by the sewing machine being in storage for about a year on its way home, and then it has been sitting in the cupboard here for the last 10 months. So first thing was working out how to thread a bobbin and then the machine. But we got there in the end! Thank you little sewing machine!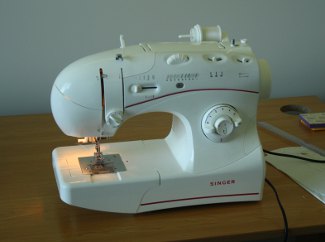 And the sewing of the blinds, well they went pretty well with not too many errors on the way (could be a little bit straighter here and there). Hardest part was matching the material where it needed to join in two places and this was not an easy task with quite a number of fish needing to be matched up. So for the next lot of blinds, think I might try already lined and non patterned. One would have thought it was best to start with this first. Nothing like doing things around the wrong way.
Once I got going it was quite fun. And then I had Mike pretty much do the end bit of attaching them to the wood and hanging them up (not to mention a few other bits of advice here and there throughout the project – mainly checking my maths).