It's been a while since we had a new addition to the household, and as it was a rainy long weekend last weekend I sat Bec down in front of the sewing machine on the Monday, and lo and behold, a fox emerges!
Well, almost emerged. It possibly wasn't the best of days to be doing some sewing. We were both a bit tired and cranky after the F1 day out, and so it didn't quite get finished then. The last part was sewn up yesterday, hence this late report…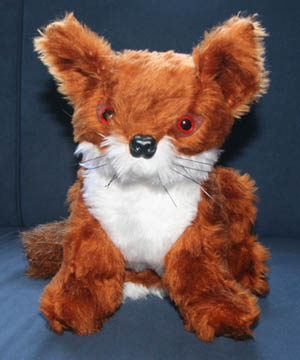 Only 2 more left still to do of the current stock!