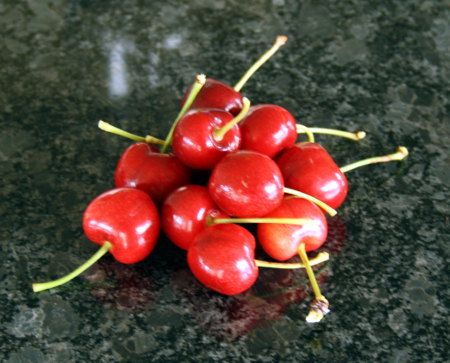 They might not look like much, but what you see is a giant leap forward in orchard production. The first time we've managed to get a handful of anything much in all the time the trees have been in. It's only taken four and a half years to get to this point!
I suspect it's a combination of all that time, some extra watering this year, and so far at least a particularly light year for the dreaded grass grub beetle. Pity about a couple of hail showers, but we'll take that.
There's still peaches, pears, nectarines, a plum or two, and some apples to come this year. Assuming they make it! Here's hoping.