Yes, there was progress yesterday, but it didn't get posted. Sorry!
Three walls had most of the cladding installed by the time I got home yesterday.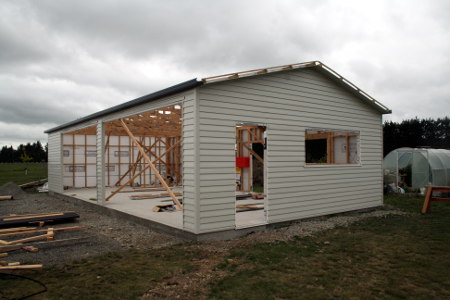 And then today the rest of the wall cladding and all the windows and access doors were installed. With kitty door in one, of course, just in case the kitties wander in one day and need to get out. You get a picture of the other door though, just in case you were trying to squint to see the kitty door.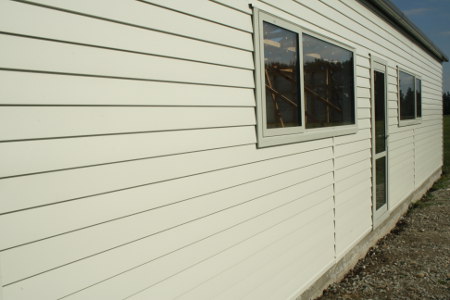 Sounds like there'll be a brief pause tomorrow as scaffolding goes up, then the roof goes on. Then I guess it's the electrical install, gibbing, and, of course, the garage doors. Can't see any reason why it can't be finished by the first frost this year!