Just about have this year's major additions finished now. The three new vege beds have been installed and even plumbed up with the major irrigation hoses. Just need the dirt/compost now to arrive to fill them all.
They're the three at the back of this shot in case you can't work it out!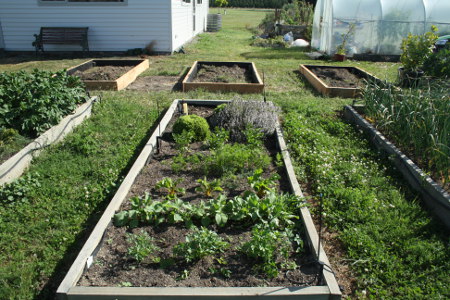 And the pergola extension is looking really good. Just the two side panels to fit once they've been made to fit. Nots sure just yet what we'll do for shade for the next year or two. Pondering a shade sail to go over the top for a bit. We'll definitely need something though!