Tonight was my first attempt at cooking chicken ramen.  And my first experience of actually using oyster mushrooms in cooking (not that they are hard to cook, it was just the first time we had purchased them and cooked with them at home).
I think I might have my cooking mojo back, though it's coming back slowly… Some chutney last weekend, a Thai curry the week before… And yep that's about my cooking spurt lately!  Other than that I have been summoned to help Mike with prepping or watching most nights to help here and there. So to Mike's delight he is secretly excited that I might be keen to get back in the kitchen.  However, he might like to note that it was the weekend and when I get home during the week after work I just can't be bothered (and the fact that he is quite happy to cook most of the time – who am I to fight with that. Hmmm, "dinner is served, my lady". Sounds good!)
Anyway, how was the chicken ramen?  I would cook it again, it was nice for a change.  What would I do differently?
Not overcook the chicken, by flattening the breast to make it more even
Try to have more soup mix with a less salty stock
Not sure it needs the egg (perhaps Jo you can tell us if this is a normal Japanese thing in ramen?)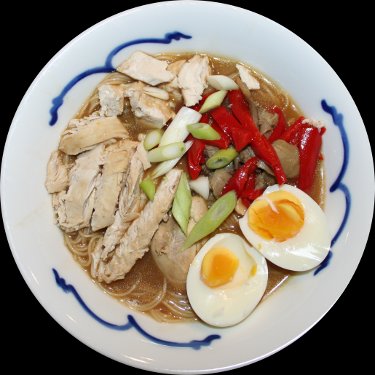 You might be thinking we didn't like it, but I think we did, well I did anyway.  And I am sure Mike did just for the fact that I could actually be bothered cooking.
Now all that is left, is for Mike to do the dishes.  And if you know him you will know how he loves to do dishes,  NOT!