This is one of our favourite  dishes lately. White chicken curry. YUM!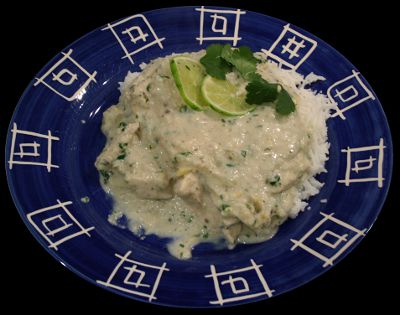 I think we've made it about four times now, including on New Year's eve. As always with these sort of recipes,  each time has been slightly different, and never as good as the first time!
It's got really nice, subtle, flavours, doesn't take too much work or weird ingredients. Max points!
There's quite a few other recipes in the same book that we've tried and liked too, but this one is the best so far!!