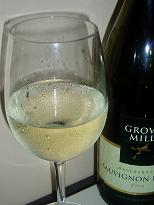 Toast – a favourite food of the British……. Also the name of the NZ Wine and Food Festival in the UK. A fine sunny Saturday and what better way to spend it than heading off to one of London's great parks, Regents Park, to indulge in some fine NZ food and wine.
With the wine selling opening at 12pm and it being really, really hot we set off to find a nice glass of vino blanco. But as it was so hot and the glasses were so small we had to have a few more…. The majority that we tasted were from Central Otago. Not sure we can remember what any of them are anymore! But the one we really wanted to try somehow managed to sell out in 40 mins, so there was either not much of it or it was extremely popular!
To break up the day and escape the sun for a while we went and watched a cooking demonstration – sushi skills. We learnt that fresh grated NZ grown wasabi is really yummy! It's quite different to the normal paste, and I guess the best description would be the wasabi paste flavour without the really sharp bite. Good fun to watch, but we didn't learn that much that we didn't already know. Nice to know that we aren't really that bad at making sushi!
Oh yeah and we made sure we used the food vouchers you get when you get your ticket by eating 2 lots of salt and pepper squid, some very expensive seared tuna, some fantastic green lip mussels and of course nothing better than to finish off with some boysenberry cheesecake!!
It was a great day out and good to taste some NZ favs again. But we were left wondering a little just what it meant for the exhibitors, and who the target "guest" was. The whole place was packed out with mainly young Kiwi's, quite a few of us just there to enjoy the day and have a few drinks. It doesn't really seem like a show where the products are getting introduced to a new audience, and I reckon you could count the number of people who can remember what wines they were drinking.
But it didn't seem like the sort of show where everyone exhibiting was out to make a killing either. Most of the food and wine was relatively resonably priced (in fact, compared to some shows it was pretty cheap).
But I'm sure that for the Kiwi's coming across to show off their stuff, a weekend in the London summer has to beat all the cold and snow back in NZ!
The organisers had also made a good decision (in our minds at least) of shutting the bars at 4pm. 4 hours was long enough for everyone, I think, even though some would maybe not admit it. We didn't see anyone who was in a very messy state, but I think closing them one hour later and there would have been quite a few.
All in all, a grand day out.