Posted in
London
on January 24th, 2007 by Coffee
After a really, really, really mild winter to date (for which we've been very thankful!) it's finallly got cold this week. Brrrr. But the good side of that is that we've finally had a dump of snow!
Yippee! I like snow!!
Not that we had that much, but enough to turn everything nice and white for a bit. And enough to be able to listen to it making the great crunch, crunch, crunch sound as we walked along the road to the tube. I guess the middle of a big, heat producing city isn't the best place to get snow, but I'll take what I can get.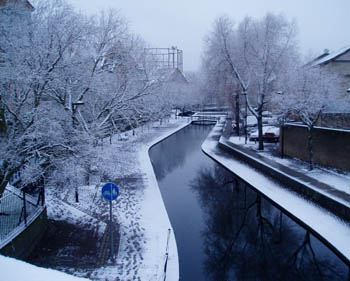 I'm hoping for some more tonight, but it doesn't look that likely here. Boo hoo. Still, a couple more months of winter yet, I guess…