Posted in
Plants and Gardens
on January 27th, 2013 by Coffee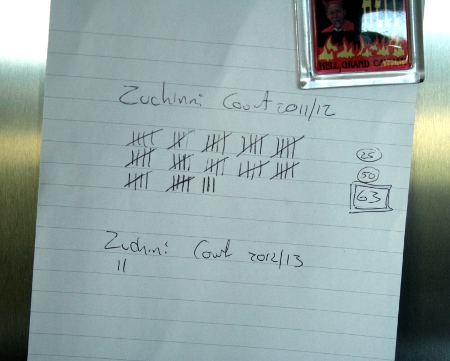 The above piece of paper has been attached to our fridge for over a year now. It's left a few guests chuckling a bit. Especially as up until yesterday it was stuck on the 2011/12 count. But at last we opened our 2012/13 count! The first 2 zuchinni of the season. I'm not sure if it's fully correct to include the 2012 bit, given where we are in the year. It certainly feels like it's a bit later than last year we're getting some, but then we were a bit slack planting the seedlings out.
And the good news continues today. Another to add to the total. (Yes siree folks, that's a 50% increase in just one day!)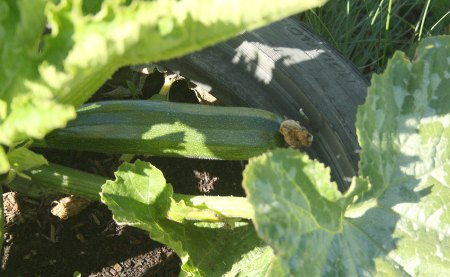 And 2 more starting to swell. Although I'm not 100% sure the experimental tunnel house plant is liking the very hot temperatures in there. But it's still producing, so we'll leave it there for now. The shock of eviction might be a bit much for it.