Off the plane from returning from NZ one day and then straight on a plane to Marseilles, France the next. What a way to finish a holiday! But it was really good to finish up in the bright sun. We must confess that the NZ weather treated us really well while we were there, what with it being the end of winter (we may have even picked up some colour in sunny central). But the South of France had beautiful weather, well over 30 odd degrees… And for watching rugby in a full stadium that's just really hot!! I pity the poor guys having to play in it.
But it was worth getting off one plane and pretty much straight back on another to watch the All Blacks play Italy. The game was pretty one sided, but at least the Italian's got some points. Not like the English the other day! (Have to say that here, as I can't say it at work!!) Heaps and heaps of Kiwi's there and in the town before and after the game.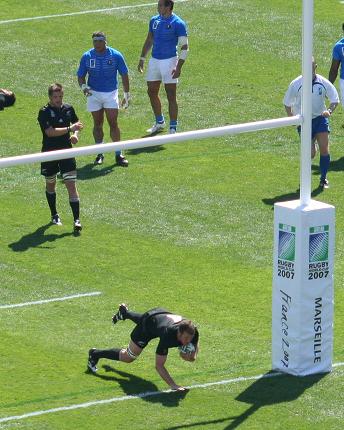 It was nice to see another bit of France that wasn't Paris. We stayed in Aix en Provence rather than Marseilles. A nice town from what we saw of it, with some nice chatty French guys at the pub to keep us there for just one more pint… But Marseilles had gone all out for the rugby. Big wicker figures doing the Haka on the waterfront, and signs and things everywhere.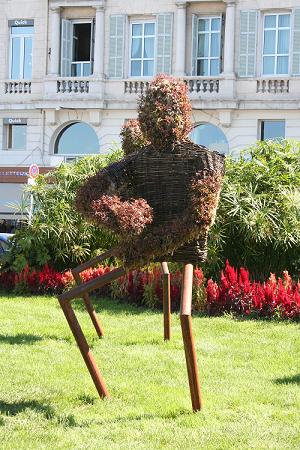 Go the All Blacks, let's just make it to and then through the final!