Posted in
Plants and Gardens
on December 4th, 2016 by Coffee
It's been a while since we built the two big vege patches, but so far this season they've remained in the same state as when they were built. But today with a bit of a prod and the assistance of a very welcome babysitter we converted one of them into a temporary nursery for all the trees that have been collecting around the place.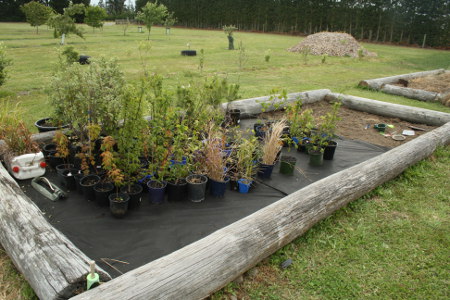 So hopefully we can keep them all a bit more regularly watered (or will be able to once I manage to get a few sprinklers set up) and a bit more protected from the wind. And hopefully the addition of some weedmat will keep the sheep's sorrel and yarrow at bay for a while.
Although they really can't get too comfortable there as we've found we really do want a bit more space for veges. I've even currently run out of room to plant any radishes!